ANIMAL ASSISTED THERAPY
"How can our kids really understand the moral complexities of being alive if they are not allowed to engage in those complexities outdoors?"

-Richard Louv (Last Child In the Woods)
Animal Assisted Therapy
Bailey Wolf Sanctuary
"If we help heal the animals, Mother Earth will begin to heal, and when this occurs, the people will remember many things they have forgotten; those sacred spaces and places we once called home. This can only bring good into our lives and the lives of others"
Our local Wolf Sanctuary & Healing Center is a non-profit organization for abused, unwanted, confiscated, and surrendered wolfdogs. The Wolf Sanctuary focuses on healing the animal-human bond through educational workshops, volunteering, and animal-assisted therapeutic activities.
Clients begin their time at the Wolf Sanctuary by completing various community service projects, which directly support the animals within the
center. Some of the projects the kids have completed in the past include helping to build fences and trails around enclosures as well as mulching certain areas of the property.
In addition to these projects, teens engage directly with the wolves. Two to three clients enter a wolf enclosure at a time and have a chance to hand-feed the wolves. It is up to the wolves if and how much they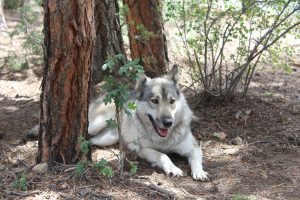 would like to engage with the children on any given day. To conclude each session, Mary Ann, a co-owner of the center, leads a brief therapeutic group with the kids. During this time they have a chance to reflect on their experiences with the wolves and apply these to the greater scheme of their lives.
(303) 443-3343
Join us for our upcoming Parents Weekend!
January 8th-9th
April 9th-10th
July 30th-31st
October 15th-16th
All times are 9 am-5 pm, and all events will be hosted on Zoom.
[gravityform id=7 title=false description=false ajax=true tabindex=49]